Australian Work Visa Application
As a registered Migration Agent we manage your Australian work visa application from beginning to end. You get expert advice and professional assistance at all times. We ensure that the correct occupation is selected for a visa application based on your education, qualifications, expertise and experience.
Australian Work Visa Types
Australia has several types of work visas for a variety of occupations across a range of sectors – healthcare, IT, professions, agriculture/horticulture. management, trades, education, business etc. Assessments can sometimes take up to 12 weeks to complete. Some visas are temporary and available for short periods of a few months up to four years and others are permanent visas giving permanent residency. Only people with skilled occupations are able to apply for an Australian Work Visa – unskilled occupations are not eligible.
Australian Work Visa Skills Assessment
You are very likely to need a Skills Assessment for your occupation before you can apply fro a work visa. This assessment is carried out by officially appointed assessors who deal only with a specific occupation group. Getting a positive skills assessment is necessary as evidence that you are competent in your occupation. We can act as your agent for all skills assessment matters.  We are thoroughly experienced in working with assessors on behalf of clients and aggregating essential supporting documentary and experiential evidence.  You can check the skills assessors for different occupations at this link
https://www.legislation.gov.au/Details/F2019C00855
Employer Sponsored Visas
Some work visas need employer sponsorship. The employer can sponsor a worker when it has not been possible to find a suitable employee in the local market. To do this, the employer applies to the Department of Home Affairs and when approval is given, the employer is able to nominate the visa applicant for the vacant position.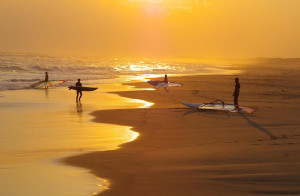 Independent Work Visa
Some people may be able to apply for an Independent Work Visa for which employer sponsorship is not needed. This requires an Expression of Interest to be lodged and then for the issue of an invitation to apply for the visa.   As a Registered Migration Agent, we routinely take care of completing and lodging Expressions of Interest for applicants and then doing the resultant visa applications.
Eligibility
The most important first step is checking that you are eligible to apply under the right occupation for a particular work visa. We ensure that everything is in order on such things as age, education, qualifications, experience, character, English language proficiency and health etc. so that a valid application can be made. Requirements are frequently complex but we are there to ensure all application elements are correct.
Personal Service for Visa Applications
We provide a personal service to clients globally and with years of Australian visa experience, you can be assured that your application always receives our timely and best attention.
Remove Stress and Anxiety
Avoid the stress and anxiety of an Australian Work Visa Application in the complex and lengthy Australian migration system – choose to use our expertise for your Application.
Talk To Us Now
You can call us any time about an Australian Work Visa on +61408955770 or email [email protected] for immediate help